François Cahour's Book on Slope Aerobatics Now Available in English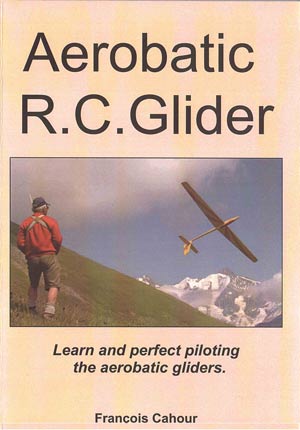 François Cahour is one of the absolute masters of R/C slope aerobatics flying, having been involved in the hobby for four decades. His contributions are vast and his influence can be found across all the various sub-disciplines of glider aerobatics.
Last year, François published Voltige Planeur, a book that has become the "Bible" of slope aerobatics. It contains a breadth of information covering the history of the hobby, illustrated step-by-step instructions on how to perform a wide variety of aerobatic figures, setup tips, and much more.
Recently, this book was translated into English and updated to include stick inputs for Mode 2 transmitters. I already considered it a must-buy in its previous incarnation, but now there is no question; this book belongs on the shelf of any slope pilot hoping to improve his or her skills in aerobatics flying.
The English and French versions of the book are available directly from François via his website: Voltige Planeur RC