Swiss Leviathan: 2.5m aerobatic beast from the depths of Swiss Peter's imagination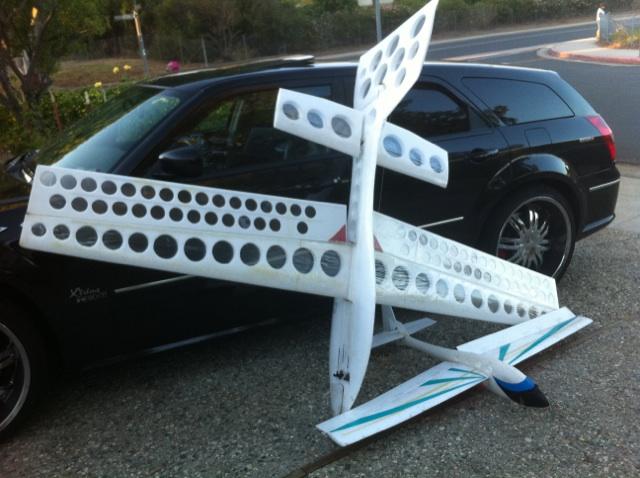 Speechless.
That's a word some might use to describe this beast, the latest creation from the mind of my favorite madman, Swiss Peter. It is 2.5m, 1.5kg and made entirely from EPP. It's covered in "New Stuff" laminating film and uses a bunch of CF ribbon and tube spars for reinforcement. Full flying rudder and elevator. What an incredible machine…
When I was over at Peter's place checking it out last night, I told him that never in my wildest dreams did I ever envision something like this.
He said, "Yeah, me either!"
Pretty awesome and exciting stuff!!!
Flight video to follow as soon as possible Flight video here! Peter is not happy with the elevator yet and is going to do some tweaks to get the overall weight down. Will post more details as they come available.