Composite 40″ Wingspan Le Fish Scratchbuild
Le Fish 40″ from Rhys Porter on Vimeo.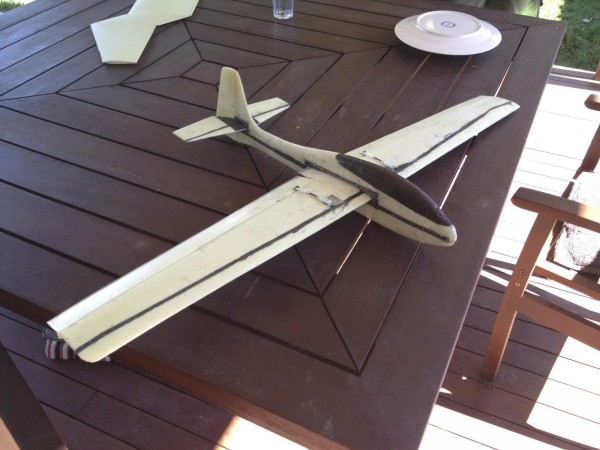 Rhys Porter of Australia has built and flown this very cool 40″ wingspan Le Fish scratchbuild using a downscaled version of the Le Fish plans. Posting about it in the "How to Build a Swiss Fish" thread, he writes:
"Vac bagged fuse and wings, super light layup with only one layer of very very light glass over most of it, with two layers in the LE and around the nose of the fuse. 5mm Carbon Tow strips as spars top and bottom, Kevlar hinges. Aimed to make this as light as possible, so it will come out of the bags looking DLG style… Fingers crossed it works!"
It came out great and has got to be one of the smallest Le Fish I've heard of yet. Looks like it's fun to fly… great job Rhys!