Birth of a Dream – the Conquestador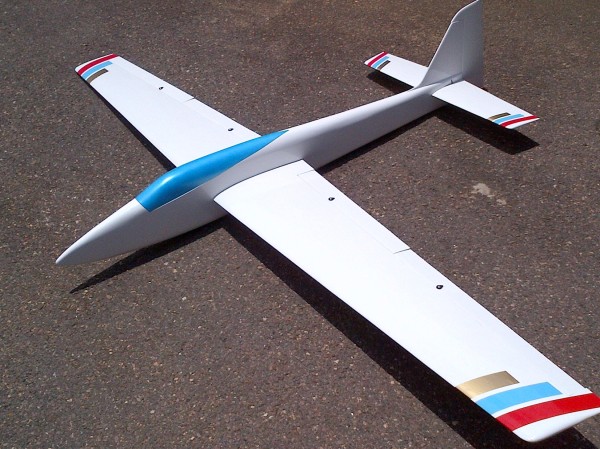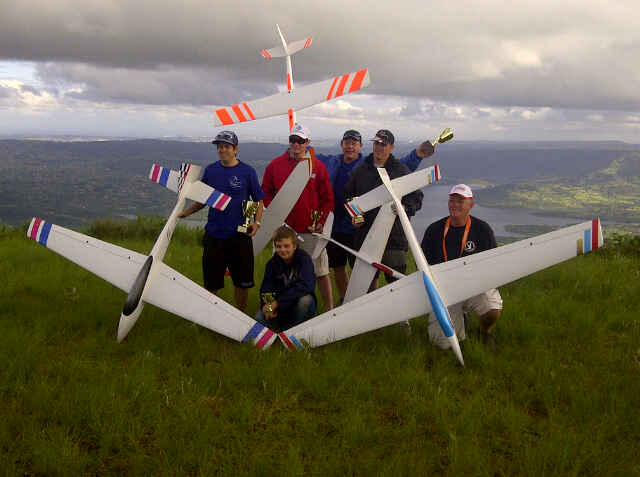 Russell Conradt of South Africa was encouraged by his friend Michel to design and construct this beautiful own-design slope aerobat named the Conquestador. It's 2.5m span, 1.63m long and weighs in at a tidy 4950g (174oz)… yeah baby!!
The plane features balsa fuselage sides with surfboard foam top and bottom for easy shaping, then glassed with 163gr fiberglass cloth. Wings are foam core bonded with epoxy to obechi veneers and laid up in a 25kg granite press. The Conquestador uses the tried-and-true SB96V (root) and SB96VS (tip) airfoil blend, and on only its second flight garnered Russell a 2nd place finish in the inaugural Aerobatic Classic competition.
You can read all about the plane and its build here on the AvCom build thread.
Russell himself said it best… "There is no doubt that one of the best decisions I have made in modelling, was to build my own… I am so glad I didn't order another plane from China."
Absolutely spot-on and job well done, Russell!! Thanks for sharing your stoke with us 🙂