New Book by François Cahour: Voltige Planeur RC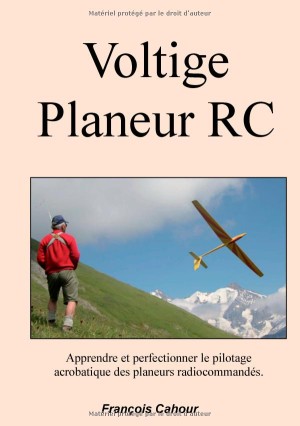 Now this looks very, very cool! François Cahour, one of the absolute godfathers of R/C glider aerobatics, has written a new book on the subject, Voltige Planeur RC that is available from Amazon. François has been flying glider aerobatics since the mid-1970s and his contributions to the sport are boundless; I can't wait to see what he has written and will be ordering immediately. The book is written in French and 147 pages – having read a shorter article he has written on the subject, I anticipate his book will be excellent! 🙂
The book's description:
The first flight training book about R/C glider aerobatics. Following his monthly column in the magazine RCPilot, there are presented here more than 40 aerobatic figures. Divided into 3 parts for a logical progression: basic figures simple and compound, inverted and snap figures, and lastly, the exceptional figures.
The general method involves the description of each figure, the main defects to avoid and basic tips to achieve it. A perspective drawing of the figure with representations of the stick movements show the position of sticks in each phase of the embodiment of figure. All figures are achievable by the author's glider, some details of which are shown here. Are also addressed are some of the technical details of the author's glider that allow the achievement of the exceptional figures.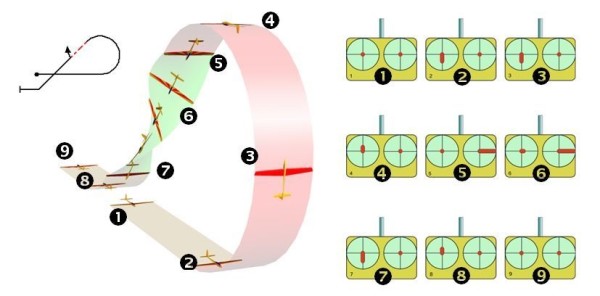 A sample figure from the book, showing glider flight path and radio inputs