Leadfeather's Ultrabatic BD-5J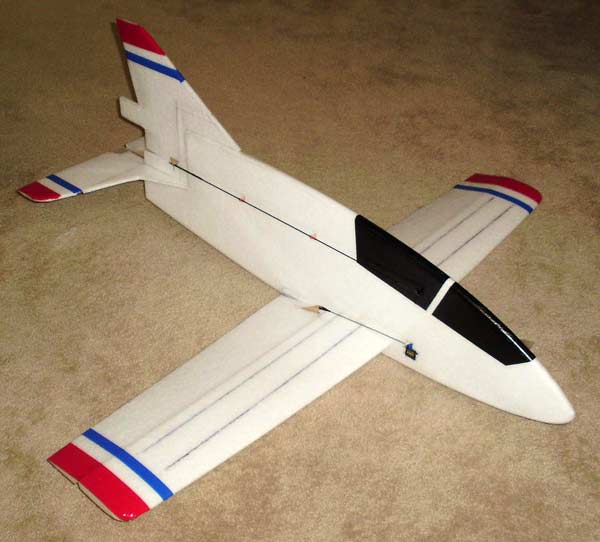 Leadfeather, a prolific designer and builder of all kinds of aircraft, has taken an interest in ultrabatics in a big way. After building a very light Le Fish, he's turned to a new project, a BD-5J built ultrabat-style!! Very, very cool indeed. Check his build thread on RCGroups for more details. Really looking forward to seeing this one fly on the slope!
Specs:
Span: 48″ (1270mm)
Length: 46″ (1168mm)
Tail span: 21″ (533mm)
AUW: 19oz (538g)
Airfoil: SB96V
Quad-rod spar system using 4 of 1.5mm carbon spars. Very light, stiff and strong system. Easy to do.
1.7mil New Stuff laminating film on fuse and tail feathers, 5 mil on wing; will switch to 3mil for future wings.
Check out this cool test he performed to find the fuselage CG for best knife edge! Something I've thought about doing for years – neat to see someone actually do it 🙂