Vagabond 1500 from Hacker Model – finally, an ARF ultrabatics glider!!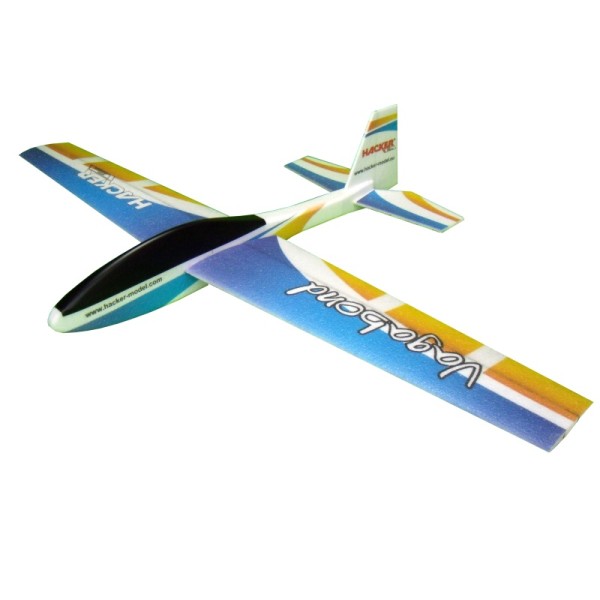 FINALLY!! I was very stoked when I saw this – an ARF ultrabat, how cool!! It's the new Vagabond 1500 aerobatics glider from Hacker-Model.eu. I came across this very exciting new model on the VTPR and Slope Aerobatics Facebook group earlier today.
It's clearly inspired in no small part by Le Fish and to my eye they've done a good job of it – I especially LOVE the canopy

It's built from EPP, has a 1500mm (59″) wingspan, is 975mm (38.4″) long and weighs 400g (14oz) and up… with what appears to be a fully functional Madslide -style stabilizer, direct from factory. Those specs are all spot-on for a very fun VTPR / ultrabatics / conventional aerobatics glider with great light lift performance.
The Vagabond 1500 product page also makes mention of a "foil" covering, which – hopefully – provides some kind of stiffness and durability improvement compared to the raw foam of the Telink Multifun.
I'm guessing that even if it needs a few mods out of box (and who knows, maybe it's good to go straight away), this is going to be one of the fastest and most accessible ways to get into ultrabatic flying out there. I'm soooo stoked about it! Great job Hacker – thanks for serving our small segment of the hobby!!

Vagabond 1500 specifications:
Wingspan:
1500mm (59″)
Length:
975mm (38.4″)
Weight:
400g+ (14oz+)
Construction:
EPP with "foil" (???) covering
Manufacturer:
Hacker Model