2012 Video Contest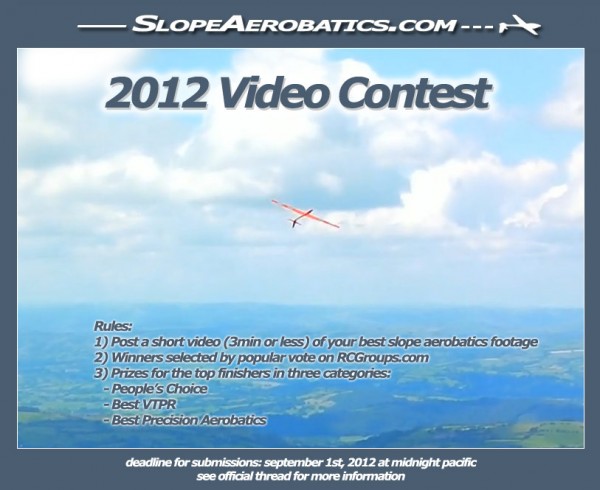 The 2012 SlopeAerobatics.com Video Contest has officially begun! This year we're adding two new categories, Best VTPR Video and Best Precision Aerobatics Video. Should be amazing! Check out all the details in the official thread on RCGroups.com.
Deadline for submissions is September 1st, 2012 at Midnight Pacific
Best of luck! See the entire archive of SlopeAerobatics.com video contests here.
---
2012 Contest Winners
Best Precision Aerobatics video for 2012
Best VTPR aerobatics video for 2012
People's Choice video for 2012