The Flow by Future Slope Designs
The Flow from Paige Anderson on Vimeo.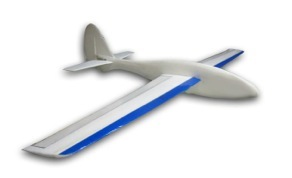 I'm so stoked! This is the Flow, created by Paige Anderson of Future Slope Designs. It is the result of a journey beginning many years ago now for Paige, and the culmination of countless hours of research and refinement. It is a plane designed precisely to suit the needs of the UltraBatics movement and I'm tremendously excited by its potential. The initial run of pre-orders sold out immediately but the next batch should be available soon. If you're looking to jump into UltraBatics, you'd be crazy not to seriously consider the Flow – it looks like it can do it all. I can't wait to fly one!