Time to Vote: Ahi One-Design Video Contest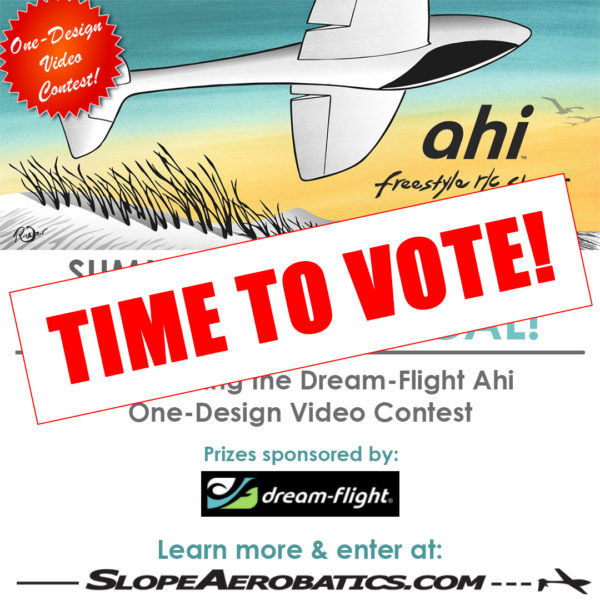 Below are the entries received in the 2017 Dream-Flight Ahi One-Design Video Contest hosted in the VTPR and Slope Aerobatics Facebook group. Each of the participants had a daunting task: distill the experience of flying the Dream-Flight Ahi into a 3 minute video. It's far easier said than done!
A big thank-you to everyone who has entered for participating, and best of luck to all!
---
Righi Ahi 160917
By: Corrado Bur
---
Ahi Comp Entry
By: David Woods
---
Dream-Flight Ahi slopes the dunes at "Ledges" Monterey/Seaside, California
By: Dawson Henderson
---
Vol de pente – Dream-Flight Ahi – Slope soaring
By: Didier Hamon
---
Slope Soaring the dream-flight Ahi at Big Bay 8-31-17
By: Greg Smith
---
Dreamflight Ahi Synchro
By: James Clarke
---
Ahi Beach
By: Jean-Marc Piquet
---
Ahi at Point Fermin
By: Minimashu Hng
---
Dream Flight Ahi
By: Pascal Roze
---
dreamflight ahi slope soaring
By: Paul Westrup
---
Ahi aerobatics
By: Phil Taylor
---
AHI from Dream Flight
By: Pierre Rondel
---
Ahi Makes It Easy
By: Stéphane Combet